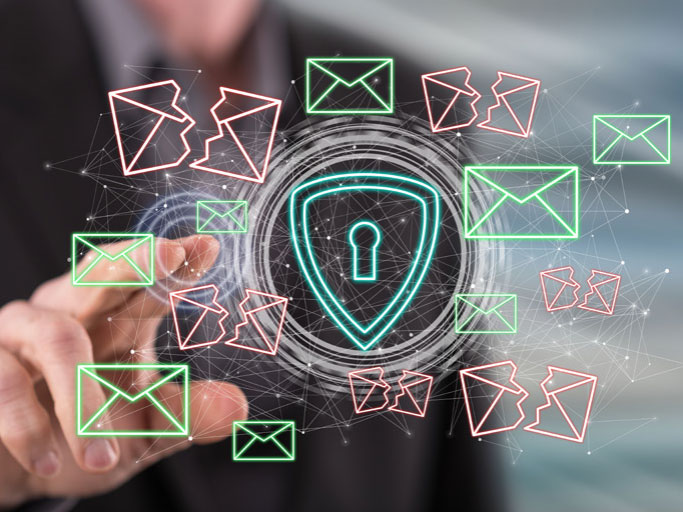 Safer emails with SEFOS
SEFOS is a digital message service for personal and public sector.
Your messages are sent encrypted, the recipient identify themselves and a receipt is sent back to you.
Get SEFOS today and send safer emails!
Safer messages
With SEFOS, you and your organization can send personal data and other sensitive information digitally in a simple and secure way while complying with GDPR.
Send secure messages from applications such as Microsoft Outlook and Teams or from SEFOS's own web service.
All messages are protected with strong encryption
All messages sent via SEFOS are encrypted by SEFOS, outside of Microsoft's control, with unique keys according to the AES256 standard. This makes it possible to use SEFOS together with Microsoft products without Schrems II or similar laws and rulings making it possible for outside organizations to access the information.
Users are identified
With SEFOS, users can identify themselves with different types of identification methods. Everything from BankID, Freja eID and SITHS card, to SMS, e-mail and password.
Use SEFOS with applications such as Microsoft Outlook and Teams
Thanks to sensitive information and data being separated from Microsoft and managed outside the applications, we can benefit from Outlook and Teams while ensuring that regulations such as GDPR are met. The sensitive information is transported encrypted between the SEFOS nodes that different users are connected to and is handled completely outside of Microsoft's control.
If your organization does not use Microsoft applications, it is possible to use SEFOS as a separate web service or alternatively integrate the technology into another application.
When should I use SEFOS?
You should use SEFOS if, for example, you send e-mails that contain:
Sensitive personal data such as health declarations, medical certificates, rehabilitation plans, trade union membership, salary specifications, etc.

Sensitive information such as confidential information, quotes, agreements, target calls, etc.

Register extract

Replace letter, fax, registered letter and courier mail
SEFOS in 5 sec
EASY
=> Encrypts your email
SAFE
=> Identifies your recipient
EFFECTIVELY
=> Returns a receipt